European MMA Championship
The European Championship in mixed martial arts (MMA) 2021 was held in Kazan from August 14 to 21. It was the third European championship held after the merger in 2018 of the International MMA Federation (IMMAF) and the World MMA Association (WMMAA), the two main world governing bodies in amateur MMA. The tournament was held at the Basket Hall sports arena and brought together 252 athletes from 14 countries that participated in the adult and junior European Championships, among men and women
General information about the tournament regulations
Teams of national federations that are members of the International MMA Federation (IMMAF) were invited to participate in the championship. Competitions were held in ten weight categories among men (both adults and juniors), as well as in six weight categories among adult girls, and one among junior girls. Up to four participants in each weight category were declared from each team. The fights consisted of three rounds of three minutes each, starting from the 1/16 final stage.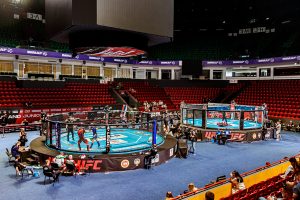 Championship participants
In total, 252 athletes from 14 countries (Armenia, Bahrain, Bulgaria, Greece, Spain, Italy, Kazakhstan, New Zealand, Poland, Portugal, Russia, Tajikistan, Finland and Estonia) took part in the tournament. Teams from three non-European countries were admitted due to the open status of the tournament. Among athletes, the adult and junior European Championships were played, in which 164 and 88 participants, respectively, took part. There were also separate tests for men and women.
Tournament progress
EU MMA Championship 2021 Kazan,
The European Championship was served by an international team of judges, led by one of the leading UFC referees, Mark Goddard. Tournaments held under the auspices of the IMMAF adhere to the concept of Safety MMA (safe MMA), equipment and rules in amateur fights differ from those used in professional promotions. Including for this reason, only three early victories took place in the final rounds, exclusively in the men's standings, one for juniors and two for adults. The Russian team became the winner of the home championship, having won 57 medals in adult and junior classifications (12 gold, 13 silver and 32 bronze). Second place in the unofficial team standings went to the Bahrain team – 9 medals (6 gold and 3 silver). Moreover, many fighters of this team had Russian citizenship in the past, and were trained under the guidance of Abdulmanap Nurmagomedov. The third was the national team of Kazakhstan, whose representatives won 15 medals (3 gold, 6 silver and 6 bronze).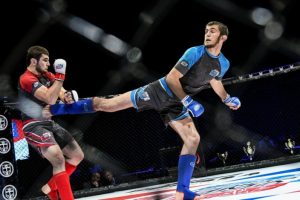 Participants of the European Championship, representatives of the International MMA Federation (IMMAF), including its president Kerrit Brown, highly appreciated the tournament in terms of organization, and called it the best of those held under the flags of IMMAF. The main fights were broadcast live on specialized Internet platforms, and over 2 million people watched the matches during the tournament.