The decision to become a strong personality has always been held in high esteem. Agree, it is very pleasant to feel confident and free. Martial arts develops endurance, physical data, mental abilities, helps to cope with negative emotions and develop as a person.
Today, there are a lot of different sections, and it is sometimes difficult for a novice fighter to cope with the choice. In this article, you will learn about the most popular and effective martial arts, how they will change your life and how to choose the most suitable martial art.
What is martial art?
Martial arts are different types of technique techniques, self-defense and defense. They are considered one of the oldest types of martial arts. There are very ancient and modern martial arts.
Developing physical abilities in yourself in this direction, you get not only good physical fitness, but also endurance, spiritual development.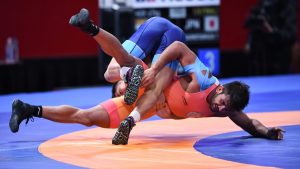 The main thing in any kind of martial arts is not to destroy the enemy, and not to let yourself be destroyed. This is the golden rule of all fighters, and by training every day, they hone their skills and develop iron tactics of self-defense, which brings victory in the ring. Knowing how to defend yourself – the enemy has no chance.
Types of martial arts
There are many types of martial arts. Below you can see the most popular and basic ones, which are suitable for absolutely everyone who wants to learn wrestling.
Mixed martial arts (also MMA – from the English. Mixed Martial Arts) – a combination of many systems of martial arts of various directions, developed on the methods of boxing, freestyle and Greco-Roman wrestling, Muay Thai, karate, grappling, jiu-jitsu. MMA is a full-fledged fight where striking techniques are used and wrestling in several stances is used: the clinch and the stalls. MMA is suitable for a person who is ready to work in several directions at once, the desire to develop discipline, endurance, agility, flexibility and speed.
Boxing is a classic and common type of martial arts, where opponents strike with their hands, always wearing gloves. It's worth going into boxing if you're really ready to develop punching power, the interplay between fighting tactics and punching. This sport develops attentiveness, speed and the ability to protect oneself in a difficult situation.
Thai boxing is fundamentally different from classical boxing, in that it is allowed to use kicks, knees, and work in the clinch. These are spectacular fights, but one of the toughest martial arts. When choosing this sport, it is necessary to take into account that such qualities as dexterity, coordination of movements, instant reaction are necessary and will be developed here. Also, this is a great opportunity to drive off excess weight, since cardio is very involved here.
Brazilian jiu-jitsu – the most important thing here is the right technique to defeat the opponent, physical strength does not play a primary role. Combines martial arts, defense techniques and sports. In training, they learn how to properly control themselves and their opponent, avoid blows when it seems that there is no strength left, fight intensively and force the opponent to give up.
Grappling – combines combat sambo, Brazilian jiu-jitsu, judo, freestyle and Greco-Roman wrestling. The main thing here is to defeat your opponent through painful holds, throws, sweeps and trips. By training, you develop technicality, improve plasticity, flexibility of the body, strengthen muscles. This is where you need to think before you act. Properly chosen tactics leave no chance for the opponent.
Judo is one of the oldest and most popular Japanese martial arts. The main goal of this sport is to force the opponent to admit defeat with the help of various painful techniques that suffocate. In the classroom, an experienced coach teaches various tactics and techniques that will help defeat the enemy.
Hand-to-hand combat is considered the most effective for self-defense. This type of martial art combines the techniques of boxing, karate, judo, jiu-jitsu and grappling. Thanks to regular training, courage, determination, resourcefulness and the ability to make decisions quickly are developed.
How to choose the right martial arts?
Having familiarized yourself with the types of martial arts, you probably saw qualities that you would like to improve. When choosing a type of martial arts, be guided by your physical abilities and inner feelings, in which direction you would like to practice. Before visiting, it is important to choose a combat club, where you will be given a thorough consultation on the sport of interest and will help you make the right choice.